Tekmar's new Invita Wi-Fi thermostat is making installation easier than ever! Get the connected features you want without running new wire. Invita uses the existing 2 wires from any living space to connect to the mechanical room eliminating the need to pull new wires.
The Invita is in stock at Thermco! Call today for more information.

We are happy to announce we are now representing ADEY magnetic filters and boiler water treatment chemicals. It is ADEY's mission to elminate the headache of boiler breakdowns for contractors and homeowners, that's why they've developed a comprehsive range of protection-aimed products. Contact Thermco for more information on ADEY's technology.


sLANT/FIN SHOW & TELL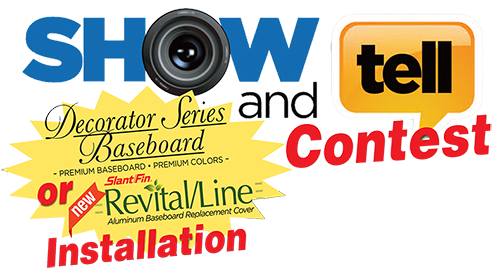 Send Slant/Fin your photos and a story about your new Revital/Line Replacement Cover or Decorator Series Baseboard installation. Slant/Fin will post the jobs on their Facebook, Google Plus and blog, including the contractor's name and website (if submitted). You'll get a free sweatshirt just for entering. The chosen winner will win a Wohler A450 Advanced Set Flue Gas Analyzer Advanced Kit with Flue Gas Probe and Hose Assenbly. Click here for more details.